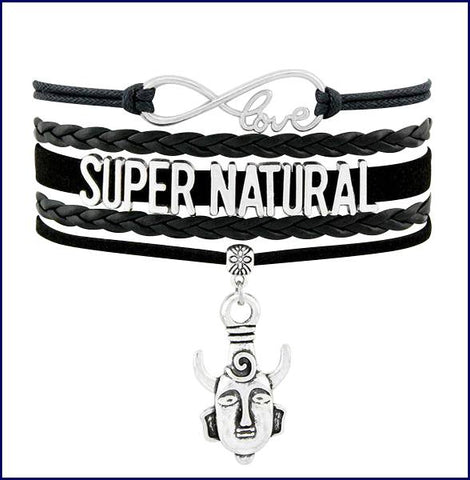 Supernatural Samulet Bracelet
---
---
*The letters on This bracelets are moveable!
This is an original bracelet sold exclusively by Supernatural-Sickness- Absolutely NOT sold in stores!
Our beautiful handmade bracelets are 6.5 inches long and come with a 2 inch extender. All of our charms are made of zinc alloy or a combination of metal alloy. Although our leather is typically faux, we only use the best materials! Colors may look slightly different than the photos, but we take immense pride in the quality of our products- All orders come with a 30 day money back guarantee!
Shipping Time : 5-12 Business Days