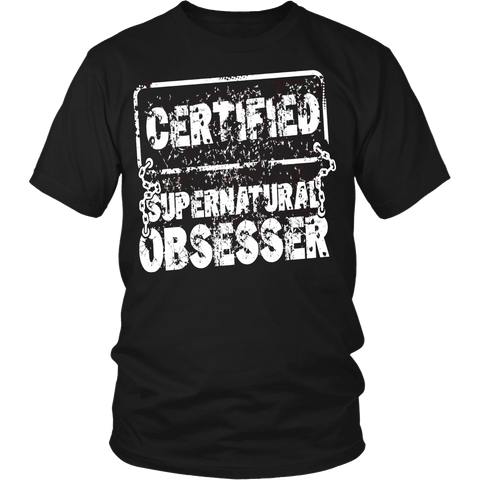 Supernatural Obsesser - Limited Edition
---
---
In Honor of the Day SUPERNATURAL First Aired! All SPN Fans Show your love By Wearing This Limited Edition Design (Obsessed With SPN)!
*Not Available in stores... (You won't find this exclusive shirt anywhere else)
- We accept All major credit cards. (Guaranteed Secure!)
- Printed In America. We Ship Worldwide

TIP TO SAVE MONEY: Buy 2 or more and SAVE on shipping cost.
Don't forget to Like and Share!
Shipping Time : 3-10 Business Days

Need Help Ordering?
Email: support@supernaturalsickness.com